The Greatest Day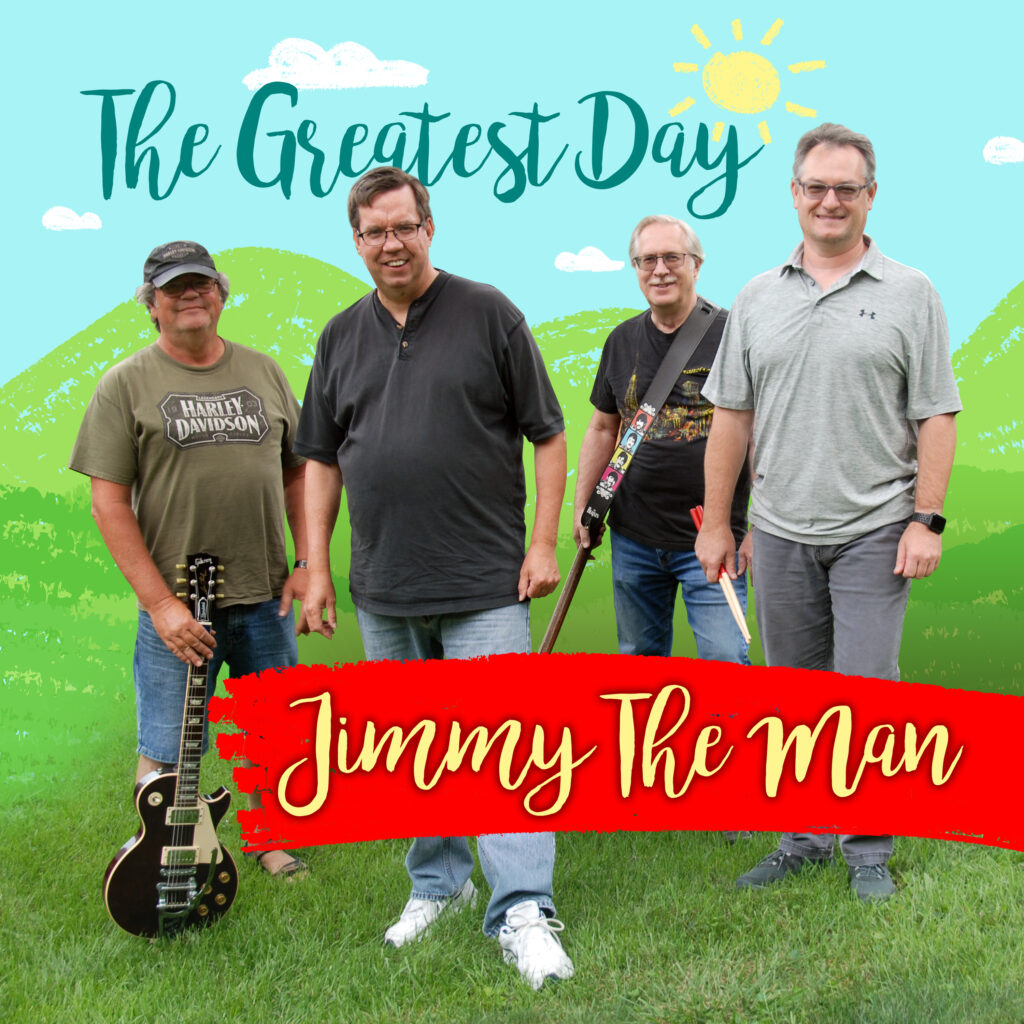 The Greatest Day by Jimmy The Man
Passion is defined as a Strongly and barely controllable emotion Well It certainly defines some of the songs on this new album.
I started playing guitar when I was 14 and it was a slow start The hardest thing was trying to pick up songs off the radio Since it was so hard I just started making up my own stuff Throw together a few cords and a knack for poetry and you got a song
My first band was called second grade it was comprised of boys from the hood but it was really cool we played 80's covers and my originals! We never really made it out of the basement but we did win a talent show at Anne Arundel community college my alma mater!!! It was 1988
I went off to Towson State U to finish my degree We we're able to make a few recordings at Towson but the band was officially dead.
I continued to play and write but people really look at you weird when you say you want to play originals.
I moved to Mount Airy Md in 1998 . My wife and I were weeks away from our first baby. Emily Nicole is now 23 and a way better musician than me.
It was 2014 and I was turning 50 My neighbor Erik played drums so I asked him over for my party. I couldn't believe how good he was.
The next thing you know he was jamming on my songs and life was grand We made an EP in 2016 with a little help from some friends 
In 2019 we actually played 46 times on Friday nights Two 50 minute sets and we were tight We had a jam on 9/11/20 It so tough to try to be perfect when you record We conquer that by recording every time we play at Erik's house Erik uploads the recordings to my Drop Box account and I listen from my phone. October 2020 I was listening to our 9/11 jam and I asked Erik if he had listened to it. He said no but days later we agreed an Album was in the works We actually took 7 songs from that jam for this album It was late December and we had just finished the next seven songs with drums and guitar but we needed some flavor I emailed Tom Mcduffee my old neighbor who plays bass He helped us with our EP and he is phenomenal 
Female Singer Wanted
He agreed to help us if he could do it remotely So we would email him a few files and a few weeks later he would return them I honestly couldn't believe the passion and creativity he gave us. Listen to the bass lines They are truly amazing!!!
Now we needed some character Don Byrd was my old guitar teacher. He also helped us with the EP He was a little harder sell but a few months later he actually came by the studio and played on 11 songs He is simply phenomenal on lead and he did such a good job of elevating the record that we asked him back to redo three songs because our standards were suddenly so high!!!
I couldn't wait to tell the world of our new found success so we put out 3 singles and in late August Don returned to help us finish up
Here we are two months later it only took us a year but I couldn't be prouder It's not everyday that your friends get together to help you achieve your dreams
With much ado I present to you
THE GREATEST DAY by JIMMY THE MAN
You can search Jimmy The Man Topic on Google and the entire album will appear and you can listen for $FREE YouTube and you can listen for free It's also on all music services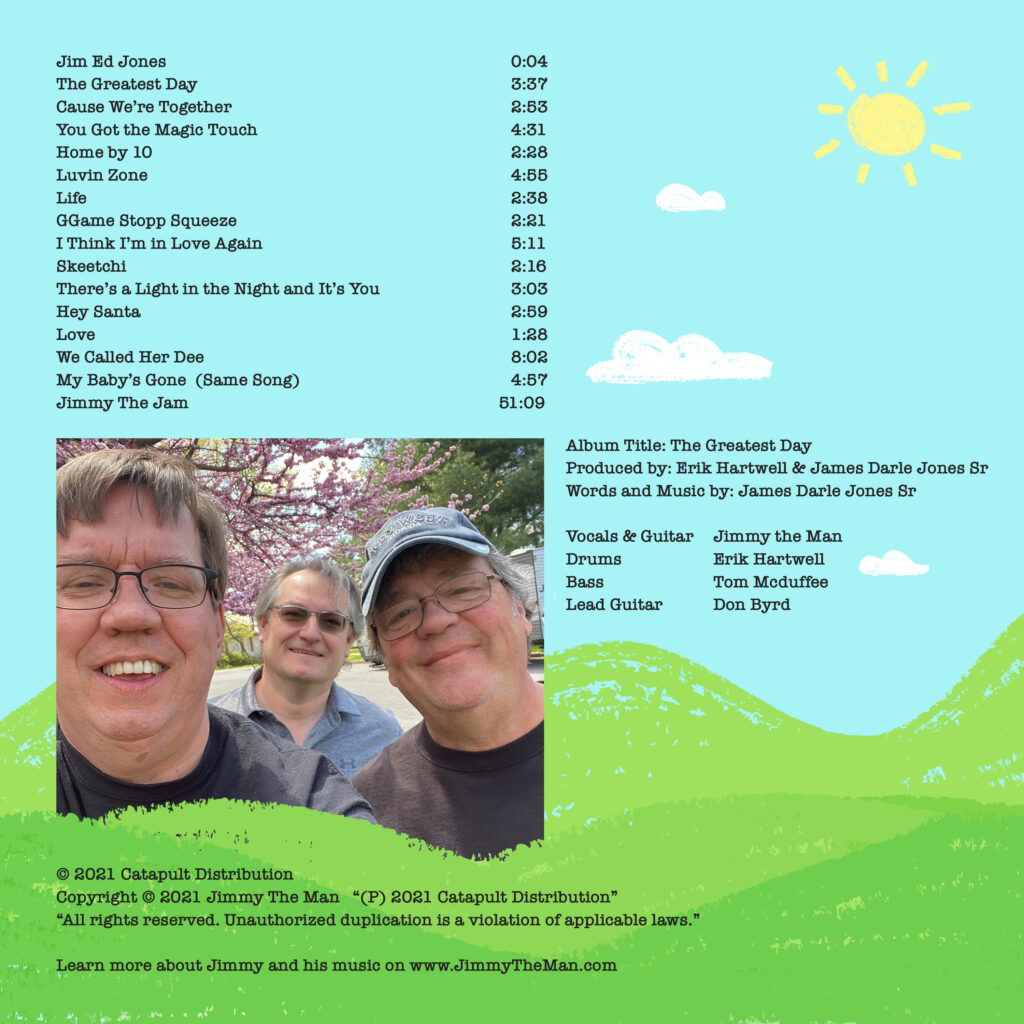 I think the most important thing you can do to help you write songs is to be aware that you are trying to write songs. Huh?? As I go throughout my day, I am always looking for ideas for songs. Other times I just sit down with my guitar I start playing some chords and it just happens. I was in the middle of a messy divorce and I had moved into a small house with my girlfriend Julie, and I sat down with my guitar.
And it just happened I started with an A chord and I said Ever since I met you then a B I just can't forget you hey hey uhuh When I look into your eyes I just wanna be your guy hey hey uh huh How come its so fun? This turned out being the chorus and it is so cool to start with the chorus. Songs like the beach boys "I Get Around" start with chorus.
I wrote the two other verses quickly and things were off and running. I few weeks later I realized we needed to answer the question. How come it's so fun? Cause We're together!!!
So Erik and I have been playing it since 2018 and I really like it. I heard someone recently say how hard it is to go into the studio and try to be perfect. We conquer that by recording every time we play at Erik's! We had a jam on 9/11/2020 and about a month later I was listening to some of it, and it was rather good. Maybe even album worthy! I asked Eric to listen to it and he agreed. We figured we had 6 songs from that Jam to work with.
The original idea was for a 7 song EP then 10 and ultimately 14!! LOLL We knew we had recorded the drums and guitar first before we could add help. I got some friends to help with my debut EP in 2016. Tom Mcduffee my backdoor neighbor played Bass and Don Byrd my old guitar teacher played lead Guitar.
Now with the Covid crisis going on not everyone is eager to get out and help with your project. Enter technology. We emailed Tom the songs with an MP3 file and he actually recorded his part at his house. Now Tom is an incredible musician and his band The McDuffees is simply awesome, but he really went out of his way to make his part special, and he was incredible.
As Tom would complete each song, he would email Erik his part and Erik would make preliminary mix and post a copy to Drop Box. Now I've been jamming and recording for more than 35 years and sometimes when it comes all together the magic just happens. It really sounded great, and we had yet to add the whipped cream!!!
I met Don Byrd at a music store in Frederick as I was looking to improve my guitar skills. He has been in many bands over the years, and he is phenomenal. Just for fun I asked him if he would play on my EP. He asked why wasn't I playing lead? I said because I don't want it to suck!! LOLL So he came over to Erik's house to help us and he was simply awesome!
I sent him a few texts in the fall of 2020 about helping us. He said he was interested, and he was doing well but he had to quit giving lessons. I tried him back in February and all I got was crickets. In March I basically sent him a last gasp text asking if he could help us and he said yes. I mailed him a CD to practice and in mid-April 2021 he came out to help us. The coolest thing was that you could tell he had really worked on his part and he gave us an amazing effort. He is such a super guy he had us in stiches for most of the 3½ hours it took us to finish. While I was pointing out things and trying to come up with ideas, I managed to get some video and the one lead I thought was especially good was for a song called "Cause We're Together". I really like the sound of the song with only the Bass, Drums, and Guitar but the lead blew me away and, in my mind, made it a smash hit!!! Hey, I can dream right! It is so melodic, and I simply drift to another place when I hear it. You will too!!! The official release date is May 5th, 2021 My 57th Birthday!!!
We we're back to work on the album last night and hopefully we will release it in late June. This is very exciting for me. My dream is for people to simply appreciate my music and with this song and the coming album I definitely think I am making progress. With a little help from my friends!
Check out our video!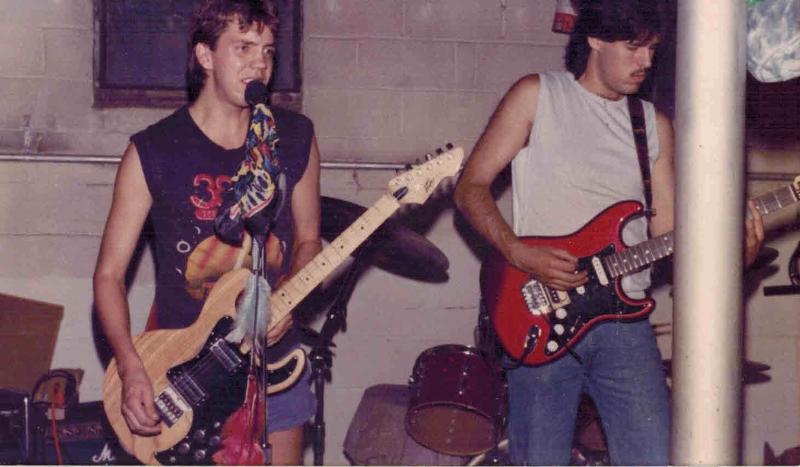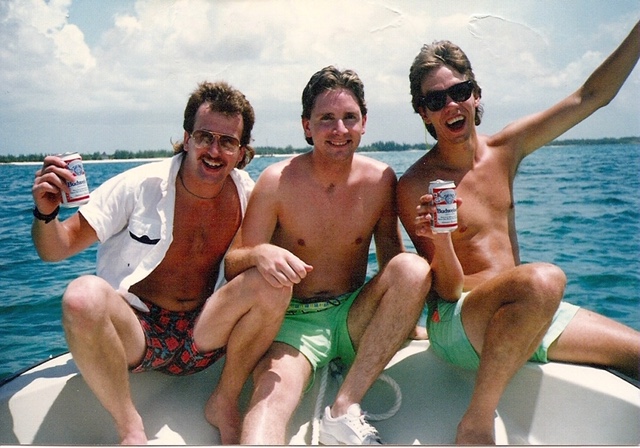 My Eighties Band 2nd Grade Time Be Hard for the White Man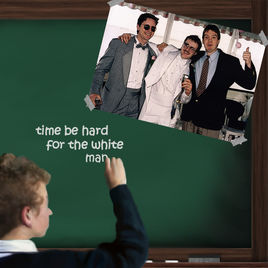 https://itunes.apple.com/ca/artist/2nd-grade/id377793376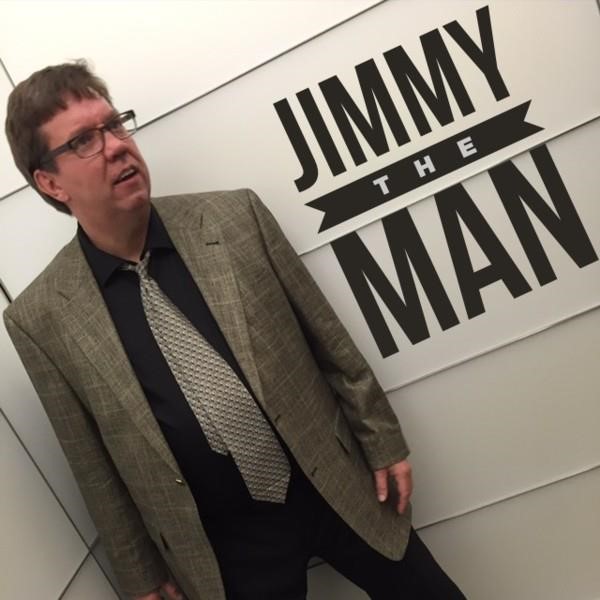 HEY LIKE MY MUSIC FB PAGE TOO!
https://www.youtube.com/channel/UCulZZTRhawIF0DIW5IP5yiA/videos?view_as=subscriber Check out my YouTube Page